On April 9th we read about the Hebrews asking for a king!  116 days ago!!
The Lord WARNED them that it was not what they needed, they needed God to be their King.  They said no thanks, and God gave them what they asked for to show them they were wrong.  That was in 1046 BC.  500 years has passed and we are about to read the last 5 kings of Judah.
Click here if you want to print this one.  But I will post it again this week.
---
2 Kings 22 "Josiah was eight years old when he became king, and he reigned in Jerusalem thirty-one years."  Ok…so you know I need my trusty line graph to prepare myself!  So Manasseh and Amon were his father and grandfather….terrible role models. BUT Josiah comes on the scene at a mere 8 years old so obviously, he wasn't old enough to follow in their footsteps.  He shoots straight up to the "revival" section…BUT we can see he is the LAST good king…
It saddens me that since Hezekiah the Temple has to be repaired again after the damage Manasseh and Amon did making alters to foreign gods in it.  Young Josiah puts the task to repair the temple when the Book of the Law was found.  WHAT???  I honestly didn't realize it was lost.
Who remembers when I used to repeat Deuteronomy 17 over and over…What was a King supposed to do??
The King must:
He must be the one the Lord chooses

He must not multiply his horses for military purposes

He must not acquire many wives

He must make a copy of the Law and have it with him at all times.  He will read it every day.
So imagine finding the Book of the Law (Genesis, Exodus, Leviticus, Numbers, and Deuteronomy) and reading ALL that they are not doing according to God's plan and then realizing that the King should have been reading it every day.  (Kind of like me finding my dusty Bible)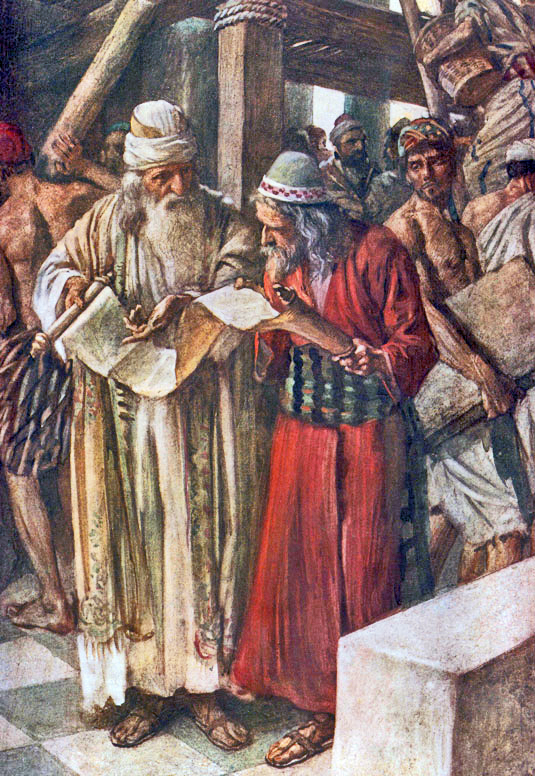 ---
Entering stage left is a prophetess!  Yaaaasssss!  Huldah.  BUT her message was bittersweet.  Judah will be destroyed, but I will wait till after your death to do it.
Chapter 23- It takes 20 verses to describe how many pagan altars Josiah had to demolish in the Temple area.  The only thing he left from the "yester-year" were the bones of the prophets that disobeyed God's commands in 1 Kings 13.
Josiah makes an atonement for their sins:
20 Josiah slaughtered all the priests of those high places on the altars and burned human bones on them. Then he went back to Jerusalem.
This was the same atonement that was made when Moses came down from Mt. Sinai to find the people worshiping the golden calf!.
Exodus 32:  27 Then he said to them, "This is what the Lord, the God of Israel, says: 'Each man strap a sword to his side. Go back and forth through the camp from one end to the other, each killing his brother and friend and neighbor.'" 28 The Levites did as Moses commanded, and that day about three thousand of the people died. 29 Then Moses said, "You have been set apart to the Lord today, for you were against your own sons and brothers, and he has blessed you this day."
---
NOW let's start putting all the pieces together.  ALL those prophecy books…all the splintered facts we have…they all fit.  Remember I was talking about the world powers in the prophecy books…who can remember them??
Egypt, Assyria, and Babylon.
29 While Josiah was king, Pharaoh Necho king of Egypt went up to the Euphrates River to help the king of Assyria. King Josiah marched out to meet him in battle, but Necho faced him and killed him at Megiddo.
And then finally we read about the next 2 kings…who did evil in the eyes of the Lord…
Jehoahaz King of Judah

Jehoiakim King of Judah
---
2 Chron 34-35-  SOoooo I was a little lazy and read only kings before I wrote this and then I listened to 2 Chronicles.  It's been a while since we read these side by side and I forget that I like the detail from the Chronicler.  Just know when you read it you are reading it from the Priestly view so you will definitely see more of the Temple's "workings".
---
Thank you for all the encouragement.  I love you guys.-  Patricia Szymanski