Jeremiah 29:11 IN CONTEXT❤️
Remember this book was written from Jeremiah's view, and he had a scribe to write stuff down for him.  I think Jeremiah was a little ADHD (like me) and popped around in his head a lot.  So this reading is out of order but still fits in the text.
This was written during a time of decline after Josiah.
'This is what the Lord says: If you do not listen to me and follow my law, which I have set before you, 5 and if you do not listen to the words of my servants the prophets, whom I have sent to you again and again (though you have not listened), 6 then I will make this house like Shiloh and this city a curse among all the nations of the earth.'"
Shiloh was the city north of Jerusalem where the Tabernacle was set up after entering the Promise Land.  Once a very holy place, the Philistines came in and destroyed it completely and stole the Ark of the Covenant.  (It is a fun story to read…as if God could be stolen!  He brought the Philistines plagues so they happily returned it BUT the city remained destroyed.)
This message of Repentance really rubbed the priests and officials the wrong way.  The message was about "their city" "their temple" "their people".  Who does this guy named Jeremiah think he is??  So what is there response?  Kill Him….ummm I don't remember that being written in The Law.  Luckily some elders began to defend him talking and mentioned an important prophet in the past…MICAH!
Micah brought a message from the Lord and the revered Hezekiah agreed with him….He was a GREAT King…so maybe we should settle down on this killing Jeremiah trial or we might be in big trouble with the Lord!
The scriptures insert this little story about a true prophet Uriah son of Shemaiah from Kiriath Jearim.  Unfortunately, he was put to death.  I am not sure why this story was inserted other than to show how CLOSE Jeremiah came to actual death!
---
Chapter 27- This will surly make your eyebrows crunch down with confusion.  I may ruffle a friend's feathers on this one too.
"Bow your neck under the yoke of the king of Babylon; serve him and his people, and you will live."
Wait!  What??  Surrender to a government that you do not agree with?  Why?  I will tell you why…because God has a plan and he says, surrender under their yoke because the Lord put Nebuchadnezzar as a leader for HIS purposes.  His is NOT saying break God's Law, He is not saying stop worshiping me, He is not saying worship idols….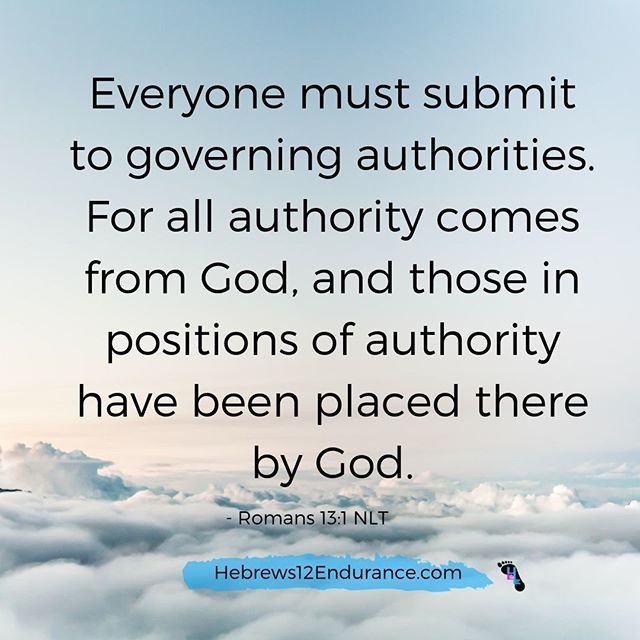 — 21 yes, this is what the Lord Almighty, the God of Israel, says about the things that are left in the house of the Lord and in the palace of the king of Judah and in Jerusalem: 22 'They will be taken to Babylon and there they will remain until the day I come for them,' declares the Lord. 'Then I will bring them back and restore them to this place.'"
He has a plan!  Just follow what God says!
---
Chapter 28- Oh the Netflix show this would make!  Who needs Desperate Housewives when you can watch Desperate Prophets!
Just yesterday we read about False Prophets….well here it is.  Prosperity preaching at its finest.  Hananiah false prophet says:
2 "This is what the Lord Almighty, the God of Israel, says: 'I will break the yoke of the king of Babylon. 3 Within two years I will bring back to this place all the articles of the Lord's house that Nebuchadnezzar king of Babylon removed from here and took to Babylon.
Touche!! Well played Hananiah…you learned from the best.  You put an expiration date on it…2 years.  Makes it believable!  As Jeremiah stands there with his sermon prop still around his neck…the Ox yoke (he would so be on the drama team at church), Hananiah one-ups the scene by taking the yoke off him to symbolize his message and smashes it.  How does Jeremiah react….with my personal love language…SARCASM!!
6 He said, "Amen! May the Lord do so! May the Lord fulfill the words you have prophesied by bringing the articles of the Lord's house and all the exiles back to this place from Babylon. 
I love this guy!!  BUT THE ENDING IS THE BEST!!
15 Then the prophet Jeremiah said to Hananiah the prophet, "Listen, Hananiah! The Lord has not sent you, yet you have persuaded this nation to trust in lies. 16 Therefore this is what the Lord says: 'I am about to remove you from the face of the earth. This very year you are going to die, because you have preached rebellion against the Lord.'"
17 In the seventh month of that same year, Hananiah the prophet died.
Ha!  Now that's a True Prophet !!!
---
Chapter 29!  A letter to the exiles.  We will read a very familiar scripture for some of us.  I pray you NEVER see it written somewhere and have a lukewarm feeling about it.  God's people have been captured!  Taken to a foreign land!  They are at rock bottom…How can any good come from this???
But don't leave off the next verse:
 12 Then you will call on me and come and pray to me, and I will listen to you. 13 You will seek me and find me when you seek me with all your heart. ❤❤❤❤❤
---
In the end a quick jab to the leader of the false prophets: Shemaiah!  Basically saying….You lose!
---
Read the whole letter.  If something caught your eye please share in the comments!!  I woke up very early to clean my house (then my classroom)…I would love a comment or two to break up the day)