We know very little about the founding of the church in Rome.  It is believed that a group of Jewish Christians were the founders.  It is possible that these Jews became believers in Jerusalem on the day of Pentecost (Acts 2:10) or at some other time relatively early in the church's history.  By the time Paul wrote Romans, the church in Rome was famous throughout the Roman Empire for its faith.
Twenty-one of the 27 New Testament books are letters, making up about 35 percent of the New Testament. Paul wrote 13 of these letters.   Paul's letters make up about one-quarter of the New Testament. He wrote more of the New Testament than anyone except Luke.  (Luke and Acts is longer believe it or not). Romans is the longest of Paul's letters with 7,114 words. It may have been placed first in the collection of Epistles in the New Testament because of its length or importance.  (The letters seemed to appear in size order).   But notice we did not read it first since it was not written first.
Paul quoted more often from the Old Testament in this epistle than in all the other epistles combined.
Romans has 61 direct quotations.
Paul draws from at least 14 different books of the Old Testament.
Isaiah and Psalms are the most frequently quoted.
Who should read Romans?  Well, this is not a book I would read to an unbeliever.  The mere fact that they are "veiled" would make this book read like a Japanese manuscript.  This book is for believers who want to understand and appreciate their salvation.  It is also a book of DOCTRINE.  "What we believe."
---
Paul is in Corinth on his third mission trip there, and he is taking the collection, not to his pocket, but to Jerusalem. So he writes this letter to the Romans before he ever gets there.  He intends to go there but is afraid he may never make it there.  So he feels compelled to write this letter so that the churches in Rome would have a record on his account.  While he was in Corinth, a woman named Phoebe (not from Friends 😂) was headed to Rome, so he took that opportunity to have her carry that letter.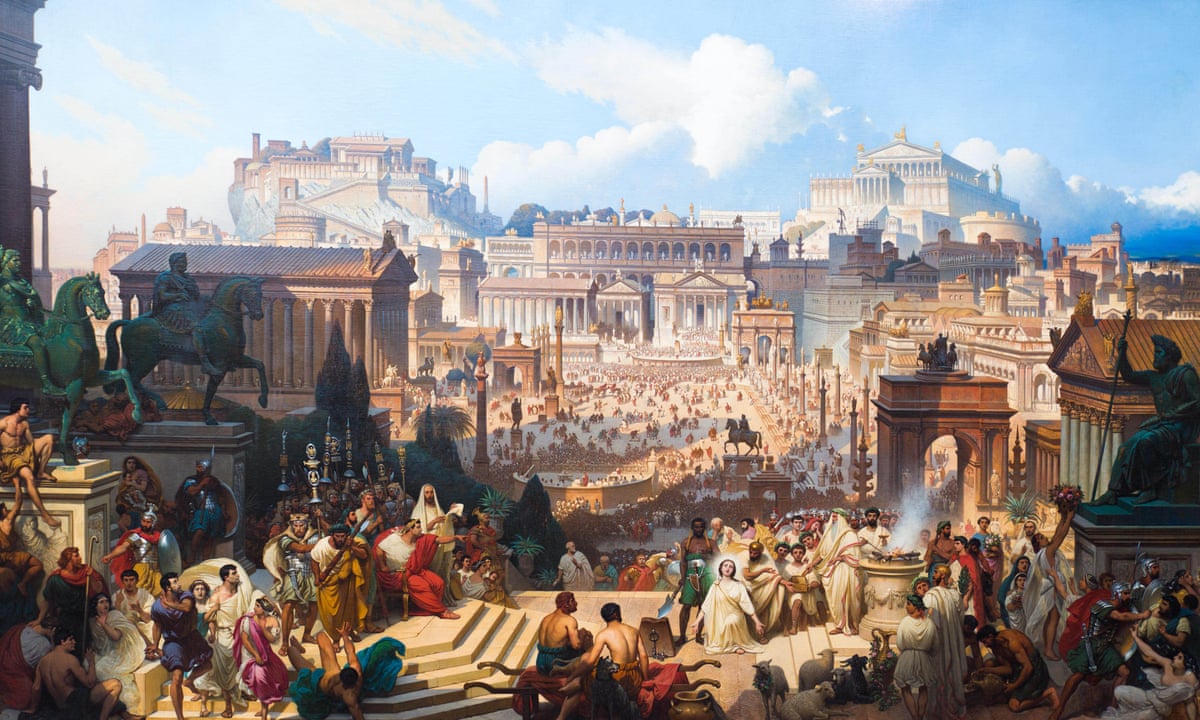 Rome was a HUGE city, the capital of the entire Roman empire.  There were, however, many churches there since there were  "visiting" Romans at the time of Pentecost that were able to go back to Rome and start churches after Peter's Sermon (Acts 2). So Paul does make it to Rome about 3 years after the letter was written, under not-so-good circumstances.
The purpose of the letter to Rome was to convey that faith in the death and resurrection of Christ is the only ground of acceptance by God.  A God who shows no favoritism between Jew or Gentile.  We will read that we cannot do for ourselves what God has done for us.  Paul has a sense of sadness and struggles with the fact that Gentiles freely accept and receive the Gospel yet many Jews reject it.
The impact this letter will have on the world is incredible.    This book has changed the course of history for the churches today.  The Book of Romans has influenced such men as Augustine (Catholic Church), Martin Luther (Protestant Reformation), John Bunyan (not Paul the logger but the writer/ preacher of Pilgrim's Progress), John Wesley (Methodist foundation), and many others.
What to expect to walk away with:
A person's justification before the Lord SOLELY rests on the mercy and grace of Christ and NOT on the Law of Moses (10 commandments).
It is not a matter of law at all because no person can EVER live up to God's standards but God himself.
Out of God's LOVE for every single one of us, he forgives our sins.
There is nothing we can do that could give us salvation (and this is coming from a man, Paul, who has given GREATLY) but only God can we receive salvation.
WITH THAT SAID, since we have been given that gift despite ourselves, God

deserves

our wholehearted attention, love, service, loyalty, boldness, obedience, and devotion, not for him to love us, but BECAUSE HE LOVES US.
Words to look for:
Righteousness (66 times)

Law (78 times)
Faith (62 times)