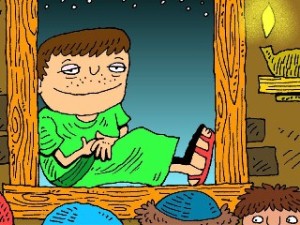 The beginning of this read cracked me up!  You could imagine me coming into work-purse still on the shoulder, coffee spilling out of my cup, no makeup on yet, and begin with "Wait till you hear what Paul wrote today!" So when the guy at the beginning of the story FELL ASLEEP because Paul talked on and on and on…he fell out of the window! "Dear Lord, Thank you for putting my classroom on the first floor of a building so that my co-workers will never fall out of the window as I go on and on and on" 😴.
---
22 "And now, compelled by the Spirit, I am going to Jerusalem, not knowing what will happen to me there. 23 I only know that in every city the Holy Spirit warns me that prison and hardships are facing me. 24 However, I consider my life worth nothing to me; my only aim is to finish the race and complete the task the Lord Jesus has given me—the task of testifying to the good news of God's grace.
---
Chapter 21
4 We sought out the disciples there and stayed with them seven days. Through the Spirit they urged Paul not to go on to Jerusalem. 5 When it was time to leave, we left and continued on our way. 
---
10 After we had been there a number of days, a prophet named Agabus came down from Judea. 11 Coming over to us, he took Paul's belt, tied his own hands and feet with it and said, "The Holy Spirit says, 'In this way the Jewish leaders in Jerusalem will bind the owner of this belt and will hand him over to the Gentiles.'"
That is THREE times people pleaded with Paul NOT to go to Jerusalem.    But here is the deal…Have you ever said the Lord's prayer?
"'Our Father in heaven,
hallowed be your name,
10 your kingdom come,
your will be done,
    on earth as it is in heaven.
Paul knew it was God's will for him to go to Jerusalem, even if it meant beatings, hardships, and prison.
24 However, I consider my life worth nothing to me; my only aim is to finish the race and complete the task the Lord Jesus has given me—the task of testifying to the good news of God's grace.
---
When Paul arrives in Jerusalem, it doesn't take long for false accusations to begin:
"You see, brother, how many thousands of Jews have believed, and all of them are zealous for the law. 21 They have been informed that you teach all the Jews who live among the Gentiles to turn away from Moses, telling them not to circumcise their children or live according to our customs. 22 What shall we do? They will certainly hear that you have come, 23 so do what we tell you.
Paul did not tell them they could not circumcise, BUT Paul did not water down the Gospel either.  In a letter to Galatians, he plainly states:
6 For in Christ Jesus neither circumcision nor uncircumcision has any value. The only thing that counts is faith expressing itself through love.
If the Jewish people wanted to rely on circumcision as their salvation, they needed to keep ALL the laws.  Paul, however, even circumcised Timothy, who was 1/2 Jew 1/2 Gentile, so that it did not become an obstacle to his teaching during Timothy's ministry.  It was no longer meant to be physical; it was intended to be spiritual.
---
So then, the Jewish leaders made Paul take a vow and perform purification rites and pay their own expenses.
I assume this is a Nazarite Vow?  If it is, it is totally being misused and
Purification?   Was he considered unclean??
I don't have a #3 😂
THEN…
Paul was falsely accused of bringing Gentiles into the Temple.  I will tell you this was a huge accusation.  When the Romans took the authority of capital punishment over from the Jews, the only request the Jewish leaders made was "the one thing we cannot tolerate is a dirty Gentile in our Holy Temple, can we be allowed to give them the death penalty for that and only that"?
YES, says Caesar.  What does he care…he was making Pizza.  (who gets it??)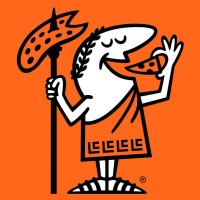 THEN…30 The whole city was aroused, and the people came running from all directions. Seizing Paul, they dragged him from the temple, and immediately the gates were shut. 31 While they were trying to kill him, news reached the commander of the Roman troops that the whole city of Jerusalem was in an uproar. 32 He at once took some officers and soldiers and ran down to the crowd. When the rioters saw the commander and his soldiers, they stopped beating Paul.
Why?  What just happened?  We know that each region governor reported back to Rome.  The report was always to be "yes, things are peaceful and quiet…I am a wonderful governor".  This was a BIG part of Jesus' trial too.  The Jewish leaders were left alone ONLY if the Jews remained "not an issue".  I would say a riot is an issue!
THEN….Paul speaks to the crowd.  Why did the soldiers even let him?  Because they probably panicked when they realized a Roman Citizen was just beaten!  Lord have Mercy….not good!!
What does Paul say???  And we all know Paul can drone on and on…He says the most powerful thing anyone could say then and still now.  YOUR TESTIMONY IN CHRIST.  Why?  No one can argue it!
THEN… They flogged him. (are you seeing the parallel yet in the whole story??) Jesus
THEN… Paul played his Poker hand!
27 The commander went to Paul and asked, "Tell me, are you a Roman citizen?"
"Yes, I am," he answered.
28 Then the commander said, "I had to pay a lot of money for my citizenship."
"But I was born a citizen," Paul replied.
29 Those who were about to interrogate him withdrew immediately. The commander himself was alarmed when he realized that he had put Paul, a Roman citizen, in chains.
SO…they handed him over to the Sanhedrin to deal with it. (they washed their hands of it) Oh, how I love Paul- he knows Ananias is the High Priest!  But he says "Brothers, I did not realize that he was the high priest; for it is written: 'Do not speak evil about the ruler of your people.'"
He also knows that the one thing that would divide the Sanhedrin was the one topic they disagreed about…The Resurrection! 6 Then Paul, knowing that some of them were Sadducees and the others Pharisees, called out in the Sanhedrin, "My brothers, I am a Pharisee, descended from Pharisees. I stand on trial because of the hope of the Resurrection of the dead."
It worked!  When he said this, a dispute broke out between the Pharisees and the Sadducees, and the assembly was divided.
---
Paul always wanted to go to Rome: (just not like this)
11 The following night the Lord stood near Paul and said, "Take courage! As you have testified about me in Jerusalem, so you must also testify in Rome."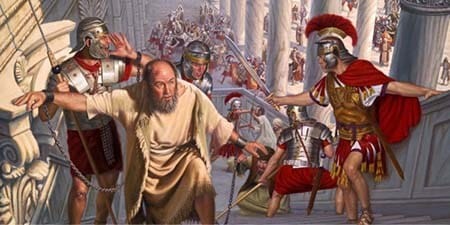 To be continued….