John 14-17
We have read-
Sermon on the Mount
Kingdom Parable Discourse
Olivet Discourse (on Mt. Olives)
Upper Room Discourse
The Upper Room Discourse is the most intimate discourse.  This is a private meeting.  Jesus' public ministry is over and He now spends time with His disciples (you and me).
He already predicted His death
He tells them He will be betrayed
He even will be denied by them
We have read scripture upon scripture of the Pharisees and Sadducees asking questions to Jesus.  Most of the Q & A was regarding the 2nd coming.  Now Jesus sits with His disciples and talks about the comfort we will have after the 2nd coming, but more importantly, the comfort we will have NOW after His death.
Most of the questions are coming from Thomas, Philip, and Judas.
He begins with a commandment:  "Do not let your hearts be troubled. You believe in God; believe also in me.  2 My Father's house has many rooms; if that were not so, would I have told you that I am going there to prepare a place for you? 3 And if I go and prepare a place for you, I will come back and take you to be with me that you also may be where I am. 4 You know the way to the place where I am going."
We all try to imagine Heaven.  The Lord gives us clues all throughout the Bible of some of the small details.  Since we are reading John,  read Revelation 21 for full details but here is the size of the New Jerusalem, the capital of Heaven.
16 The city was laid out like a square, as long as it was wide. He measured the city with the rod and found it to be 12,000 stadia in length, and as wide and high as it is long.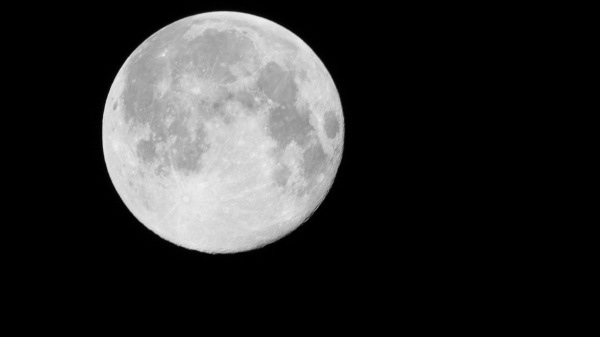 The size is equivalent to the moon.  I guess some will say that is bigger than I thought, and some will say that is smaller than I thought.  Depends on your view of how narrow the gate might be.  If this is how beautiful and spacious the capital is, I can't imagine how beautiful the rest is.
---
---
6 Jesus answered, "I am the way and the truth and the life. No one comes to the Father except through me.
In these words, Jesus was declaring Himself:
the great "I Am," the only path to heaven,
the only true measure of righteousness,
and the source of both physical and spiritual life
He was staking His claim as the very God of Creation,
the Lord who blessed Abraham,
and the Holy One who inhabits eternity.
He did this so the disciples would be able to face the dark days ahead and carry on the mission of declaring the gospel to the world. Of course, we know from scripture that they still didn't understand, and that is reasonable.  Once they understood the truth of His words, they became changed people, and the world has never been the same.
So how will these disciples get through these dark days?  (How do any of us)  I often think of someone in a trial and think "How do they wake up and put their feet on the ground during this?"  How?  Because God gave them a helper.
15 "If you love me, keep my commands. 16 And I will ask the Father, and he will give you another advocate to help you and be with you forever— 17 the Spirit of truth.
---
The Disciples get this personal message because each one of them will be used by the Lord to spread the Gospel BUT they will give up their life doing it.
Mark 8:34 Then he called the crowd to him along with his disciples and said: "Whoever wants to be my disciple must deny themselves and take up their cross and follow me. 35 For whoever wants to save their life will lose it, but whoever loses their life for me and for the gospel will save it. 36 What good is it for someone to gain the whole world, yet forfeit their soul?
---
Chapter 15 As much as I would literally pick apart EVERY one of these vine scriptures, I will leave you alone today.  Jesus spoke in a parable they would completely understand (like I sometimes use video game parables to speak to my students so they understand).  Feel free to jump back to Isaiah 5 to take this deeper.
I can't help but to paste this command.  This isn't a suggestion it is a command:
12 My command is this: Love each other as I have loved you. 13 Greater love has no one than this: to lay down one's life for one's friends. 
I may or may not have been accidentally sharing the Gospel yesterday 😉during a social studies lesson, and when I asked a young boy (who professes to be an atheist) why do you think He did that? He said, "It was the true act of Love"  ❤.
Now marinate on this today:::
16 You did not choose me, but I chose you and appointed you so that you might go and bear fruit—fruit that will last—and so that whatever you ask in my name the Father will give you. 17 This is my command: Love each other.
---
Chapter 16 and 17- Reread them.  I am going to stop talking now and let it fall on you personally.  I ask that you read chapter 17 twice.  As much as we go to the Father in prayer, He goes to His Father in prayer for us.
Jesus Prays for All Believers
20 "My prayer is not for them alone. I pray also for those who will believe in me through their message, 21 that all of them may be one, Father, just as you are in me and I am in you. May they also be in us so that the world may believe that you have sent me. 22 I have given them the glory that you gave me, that they may be one as we are one— 23 I in them and you in me—so that they may be brought to complete unity. Then the world will know that you sent me and have loved them even as you have loved me.
24 "Father, I want those you have given me to be with me where I am, and to see my glory, the glory you have given me because you loved me before the creation of the world.
25 "Righteous Father, though the world does not know you, I know you, and they know that you have sent me. 26 I have made you known to them, and will continue to make you known in order that the love you have for me may be in them and that I myself may be in them."