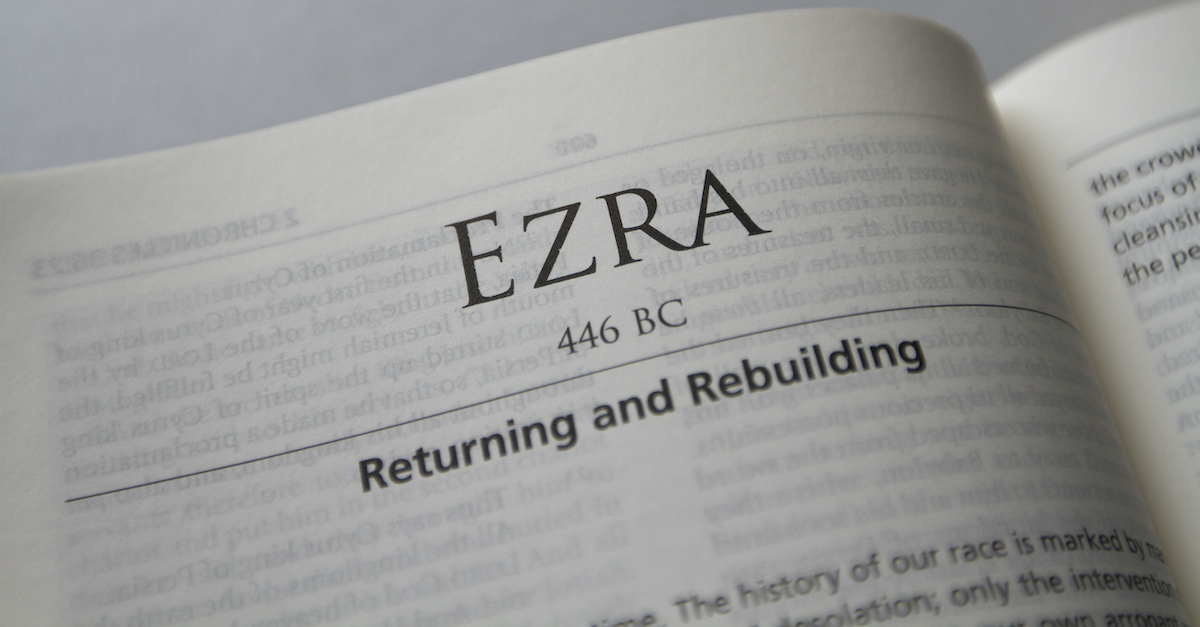 If you have a Bible near you, look at where Ezra is placed in the Bible.  It is with the Chronicles. Well, it is there because it is with the History books.  Also,  because Ezra was the writer of the Chronicles and Nehemiah.  I point this out because if anyone ever says "I tried reading the Bible, it was confusing",  suggest to them a chronological schedule.  Going from Chronicles to Ezra would confuse anyone!
---
Ezra and Nehemiah were one book in the Hebrew Bible.  They give an account for one of the most important events in history…the return from exile (captivity).  An important chapter to reread would be Jeremiah 29 (my favorite!)
This is what the LORD says: "When seventy years are completed for Babylon, I will come to you and fulfill my gracious promise to bring you back to this place.  For I know the plans I have for you," declares the LORD, "plans to prosper you and not to harm you, plans to give you hope and a future.  Then you will call upon me and come and pray to me, and I will listen to you.  You will seek me and find me when you seek me with all your heart.  I will be found by you," declares the LORD, "and will bring you back from captivity.  I will gather you from all the nations and places where I have banished you," declares the LORD, "and will bring you back to the place from which I carried you into exile."
We all read Exodus, this is the second Exodus.  Time to exit Babylon instead of Egypt.   Ezra was a priest, the great-grandson of the priest who found the lost scrolls in the deserted temple that brought them to King Josiah that began a revival (Jeremiah's dad)!  He is a scribe (a historian), and learned under Baruch (Jeremiah's scribe)  
However, most of the events recorded took place in 537-516 B.C. (chapters 1—6) and 458 B.C. (chapters 7—10) Between these two separate series of events the Book of Ezra records nothing. The events in the Book of Esther transpired during those years (in 482-473 B.C.). The books of Ezra and then Nehemiah record the last events, chronologically, in the Old Testament.