Chapter 24: Ezekiel has been giving a message after message about the coming of captivity.  Ezekiel gives us exact dates that will help us understand the historical timeline.  This read is exactly January 588 BC.  This is the very day Nebuchadnezzar will attack Jerusalem.   Remember several waves of attacks have taken people out of the Promised Land and those left have not repented.
Ezekiel is told to use a cooking pot, on fire…(think of the phrase "I am in hot water".  Jerusalem is in hot water!.  Until now Jerusalem thinks of itself as the cooking pot when in reality they are the choice morsels.   (I like that word…morsels  😂)  Sorry, no time not to be funny.
13 "'Now your impurity is lewdness. Because I tried to cleanse you but you would not be cleansed from your impurity, you will not be clean again until my wrath against you has subsided
---
Verse 15: 15 The word of the Lord came to me: 16 "Son of man, with one blow I am about to take away from you the delight of your eyes. 
We get to relate the emotion of this event to losing a spouse.  Jerusalem is the wife of the Lord just as Ezekiel will lose his wife.  This helps us relate the emotion the Lord is feeling about what he has to do in this disciplinary action of His chosen city.
---
We have 27 days left of the OT so what may seem redundant we need to read to make sure we understand it, so that when someone says: Can you explain this….you can!  We move to the destruction of the enemy nations.  I do not expect you to remember every incident as to why they were enemies, but just a general idea. We began in Genesis 12 with:
12 The Lord had said to Abram, "Go from your country, your people and your father's household to the land I will show you.
2 "I will make you into a great nation,
and I will bless you;
I will make your name great,
and you will be a blessing.[a]
3 I will bless those who bless you,
and whoever curses you I will curse;
and all peoples on earth
will be blessed through you."
Enemies to God's people will be an enemy to the Lord.  Today, this should give us Peace and Self-Control over the big and little issues we have that God will handle if you are a Christian.  Anyway….before we chase that rabbit, let's get back to our assignment. Test yourself: Do you know who they are and why they will be judged:
Ammon
Moab
Edom
Philistia
Tyre
Sidon (tomorrow)
Egypt (tomorrow)
Ammon and Moab:  you know you know this one!  Abraham's nephew: Lot, retreated to the mountain after Sodom was destroyed.  He was deceived by his daughters to become drunk so that they would make a family with him.  There were many cultural reasons why not having a family in those days would cause such a horrible plan, but in the meantime, I just wanted to recall where their ancestry started.
Ez. 25: 6 For this is what the Sovereign Lord says: Because you have clapped your hands and stamped your feet, rejoicing with all the malice of your heart against the land of Israel, 7 therefore I will stretch out my hand against you and give you as plunder to the nations. I will wipe you out from among the nations and exterminate you from the countries. I will destroy you, and you will know that I am the Lord.'"
Proverbs 24:17
Do not gloat when your enemy falls;
when they stumble, do not let your heart rejoice,
Uggg, "God are you talking to me today??  Can you talk to someone else just ONE day!    What Lord…I can't hear you with all these thoughts in my head about how much I hate her…you want me to pray for her…like to be Blessed??"
Matthew 5:43 "You have heard that it was said, 'Love your neighbor and hate your enemy.' 44 But I tell you, love your enemies and pray for those who persecute you, 45 that you may be children of your Father in heaven. He causes his sun to rise on the evil and the good, and sends rain on the righteous and the unrighteous. 46 If you love those who love you, what reward will you get? Are not even the tax collectors doing that? 47 And if you greet only your own people, what are you doing more than others? Do not even pagans do that? 48 Be perfect, therefore, as your heavenly Father is perfect.
---
Edom:   You are going to have to remember who an Edomite is because it's going to come up in the Gospels with Herod the Great.  Edom was a descendant of Esau.  Oh, we have not done genealogy in a long time….let's break one out!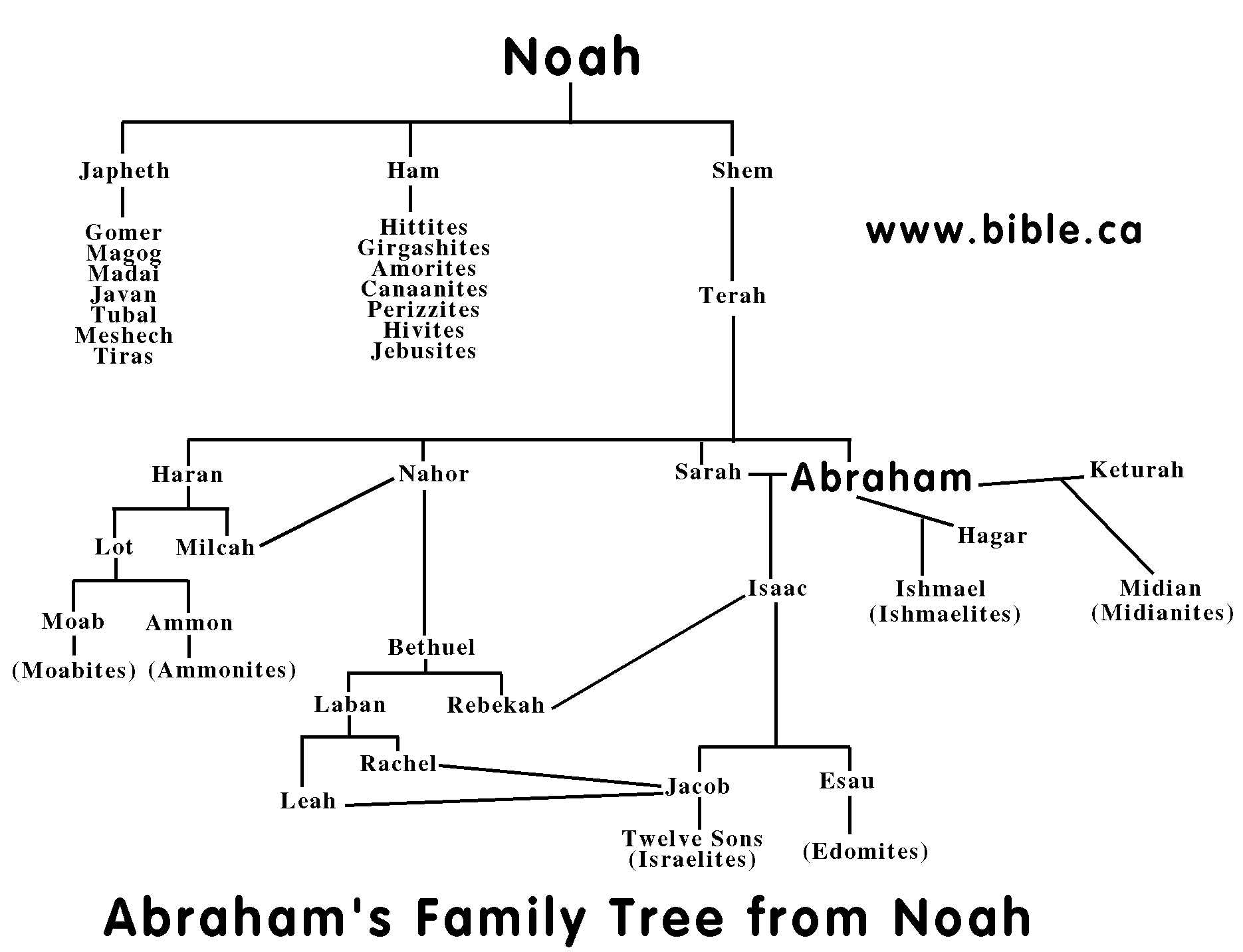 Edom took revenge often and made it very difficult for the Hebrews as they tried to pass through their land,  to the Land God Promised them.  There has been strife between these nations since they shared their mother's womb!
Genesis 25:21
21 Isaac prayed to the Lord on behalf of his wife, because she was childless. The Lord answered his prayer, and his wife Rebekah became pregnant. 22 The babies jostled each other within her, and she said, "Why is this happening to me?" So she went to inquire of the Lord.
23 The Lord said to her,
"Two nations are in your womb,
and two peoples from within you will be separated;
one people will be stronger than the other,
and the older will serve the younger."
---
Philistia: Before this reading, you may have thought of them as merely the nation that brought for Goliath when David was a servant to Saul.  They controlled the cities of Ashdod, Ashkelon, Ekron, Gath, and Gaza.
15 "This is what the Sovereign Lord says to Tyre: Will not the coastlands tremble at the sound of your fall, when the wounded groan and the slaughter takes place in you? 16 Then all the princes of the coast will step down from their thrones and lay aside their robes and take off their embroidered garments. Clothed with terror, they will sit on the ground, trembling every moment, appalled at you.  
---
Chapter 26-Tyre (really made up of 2 cities)
Every time Israel was attacked, Tyre would rise up and take an opportunity to become a stronger nation and control the trade routes.  Babylon will attack them in a 15-year battle.  However, the complete destruction to them WILL come as the prophecy states at a later date.  Alexander the Great will conquer them in 322 BC.  Today, the island Tyre controlled still lies in rubble.
---
A Lament for Tyre.  Ezekiel is basically giving a funeral speech for this unrepentant city.  Tyre was beautiful and wealthy.  Which of course brings pride.  IF we think we have seen the worst of God's people we haven't.  When we get to the New Testament he compares the Jewish people to Tyre.  Yikes!!
Jesus speaks of them in a comparison in Matthew 11
Woe on Unrepentant Towns
20 Then Jesus began to denounce the towns in which most of his miracles had been performed, because they did not repent. 21 "Woe to you, Chorazin! Woe to you, Bethsaida! For if the miracles that were performed in you had been performed in Tyre and Sidon, they would have repented long ago in sackcloth and ashes. 22 But I tell you, it will be more bearable for Tyre and Sidon on the day of judgment than for you.