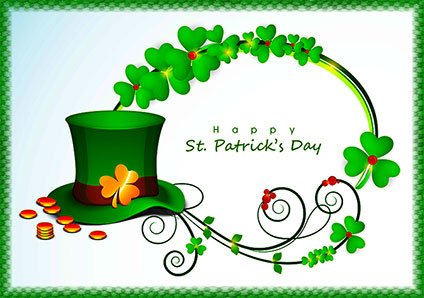 We know him as Saint Patrick 
His name wasn't Patrick
He wasn't Irish
He was never canonized by the Catholic Church as a Saint
Maewyn Succat was his real name.  He was born in Britain in 386.  His family had a high social standing for generations.  His dad, Calphurnius was a deacon from a Roman family.  His grandfather, Pontious was also a member of the clergy.  However, he was not raised religiously.  Many people work for churches for financial and job security but fail to raise their children in a spiritual way.
When Maewyn was 16 he was captured by pirates and brought to Ireland and sold into slavery.  Evidently, Ireland was the pirate hot-spot, which explains all the accents in the movies 😂. He was a slave for at least 6 years.  While a slave, he was a shepherd, spending most of his time alone and afraid.  So he turned to God.  He had a dream that he would escape and return to the very people that enslaved them to talk to them about Christianity.
Maewyn did escape and studied theology for about 15 years and became a priest. He changed his name to Patricius, or Patrick, which derives from the Latin term for "father figure," when he became a priest because he knew he had to return to the horrible place he was enslaved as a missionary.  He knew the language, cultures, and rituals.  Their pagan rituals were nature-based (just like the Old Testament). Maewyn incorporated nature into his missionary work so that the people would be less defensive as he shared the Gospel.  For example, they used fire to honor their gods, so he sat around a bonfire when speaking to them.  He also drew a circle to represent the sun when he introduced the Cross.  (They worshipped Ra-the sun god), so he added it to the back of the cross so they did not shut him down as he continued to share the scriptures. (We could learn a lot about how to approach people with the Gospel)
And of course, everyone's favorite…
The 3 leaf clover was used when Maewyn would need to explain the Holy Trinity.  He would scoop up the clover and point to each leaf and explain the Father, Son, and Holy Spirit as separate but also as one.
Have a Great St. Patrick's Day.
If you have children (of any age), ask them who he is?
My son had the craziest story that involved deer, rainbows, and gold.   Deer??