2 Samuel just might be your new favorite book of the Bible.  Before you committed to this read I may have asked you "Who is David?".  You may have said a man after God's heart, the first King (which he wasn't), or the infamous "David and Goliath".  I really hope we see why reading the whole Bible is so important, we are learning about ALL of David.  In the first half of 2 Samuel we will see the successes of David.  Unfortunately, in the second half, we will read about the failures of David.  But here is what we need to take away:
The message of 2 Samuel is that man's attitude toward God creates an opportunity for God, and God's attitude toward man creates an opportunity for man.   David had four convictions about God.
First, David believed that God was Israel's supreme Ruler. He never doubted this or presumed to elevate himself to God's place as Head of the Nation.
Second, David believed that God was consistently and completely righteous in His dealings. David confessed his sin when he was charged with it, rather than trying to deny it. We read this deeply in the Psalms.
Third, David believed that God was always merciful. He was willing to let God determine his punishment because he believed God would be merciful.
Fourth, David believed that God's will was always best. His greatest desire was for God's will in his own life and in Israel's.
What do you really want? Be careful, because God will give you what you really want. Do you want to run your own life? God will let you do it, but He may let you run your life into a brick wall.
I am a little preachy today…too much coffee!
---
Chapter 1: Liar Liar Pants on Fire!!👑  Something in this story does not add up!
Go back and read 1 Samuel 31 Click here
So this Amalekite (that's important to the story) said he came upon Saul still alive on his sword?  Maybe the story is true.  Maybe he came upon him dead and just stole the crown.  Maybe he stole it from the Philistines when they stripped him of his armor.  The story doesn't add up.  What does add up is that this Amalekite had the crown and brought it 80 miles to give to David thinking David would reward him. HOWEVER,  David knew that the Amalekites were to be totally destroyed, something Saul did not accomplish (we talked about this when he spared Agag in 1 Samuel 15).  So David killed him for several reasons:
this Amalekite assumed David would be happy with Saul being killed. 

NO, Saul was God's anointed!

David faithfully obeyed the Lord when He commanded the Israelites to destroy the Amalekites.
Made an example of him: This is what happens when you kill one of God's chosen.
David's Lament
To Lament means to mourn, cry, grieve-an expression of loss (we have a whole book dedicated to this: Lamentations!….so clearly something HUGE happens)
It begins and ends with "How the Mighty Have Fallen"– a phrase I have used out of context my whole life-like when I am happy about someone powerful that I don't like messes up"(ouch). It means the opposite!  Nowhere in this poem does David mention Saul's weakness, failures, or jealousy.  (oh the life lesson on this one!).
David does pronounce a curse on the ones that attacked Saul in verse 1:21 BUT saves the greatest praise for Jonathan:
25 "How the mighty have fallen in battle!
    Jonathan lies slain on your heights.
26 I grieve for you, Jonathan my brother;
    you were very dear to me.
Your love for me was wonderful,
    more wonderful than that of women.
27 "How the mighty have fallen!
The weapons of war have perished!"
I have heard this scripture completely taken out of context (in a sexual manner). Defend it with truth:  Jonathon would have been heir to the throne under Saul!  Yet, he saved David's life honoring the Lord in 1 Samuel 20.  What a man deserving of praise!
---
Sorry, I know this is getting too long! But I love this book!!
Chapter 2:
What is the chapter subtitle in your Bible?  Mine says "David anointed King over Judah"  Just Judah?
David was anointed by Samuel "name of God"
then by his people (Judah)
then eventually by ALL.
Remind you of someone?? This is a good reminder that Jesus is in the details on every page!!
I know some of you roll your eyes when I post maps BUT let's go back to one of the first ones since we entered the Promised Land and find Hebron.  Focus Szymanski…we don't have all day!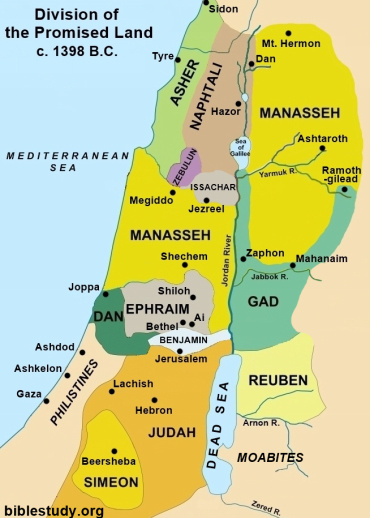 Don't roll your eyes again, BUT here is another visual that is important: (If you want a copy to write on click here) (Yes, my friend in Arkansas who never gave me her name…I will print this one too when I mail them ❤️)
Now it all comes together.  Ishbosheth was taken to Mahanaim and Abner (Saul's commander) made him King of Israel.  Ummm who told him to do that? Although it does make sense to us humans. But the Lord chose David!
---
By verse 8 we learn that the real player against David is not Saul's son,  BUT with the commander that appoints Ish-Bosheth- his name is ABNER.  After a civil war-like battle,  Abner waives the white flag.  Only 19 of David's men were killed compared to 360 on Abner's side.
---
Chapter 3
The war between the house of Saul and the house of David lasted a long time. David grew stronger and stronger, while the house of Saul grew weaker and weaker.
Another Family Tree: DEFINITELY worth Printing…We are going to write ALL over it.  One of his sons will kill his firstborn and lead a rebellion but we are also going to follow this to REHOBOAM!! So click here to print.  You won't regret it.
---
Chapter 3 continued.  David gets wife #1 back, but as you can see from the above, she does not give him children. (I felt really sad for her husband too when he was sent away)   If you study the above genealogy, you will see that Joab avenged his brother's death by killing Abner.  Abner was legitimately making an alliance to make David King of ALL 12 tribes when this happens so David publically pronounces that he had NOTHING to do with it.  BUT his mistake was not disciplining  Joab…it will come back to him.
---
Chapter 4 Finally!
(Put the inserted story about Mephibosheth in your pocket, we will talk about him soon)
Once again, someone came to David thinking they would be rewarded for killing someone for David.  And once again, David rebukes them for it.  Baanah and Rekab, just like the Amalekite who brought David the crown from Saul was made an example of,  David hung their bodies on a pole for all of Hebron to see.
LOL.  "I guess they weren't being the hands and feet of Jesus"😂😂😂